Directions from I-10 Fwy
Take the La Cienega or Fairfax Exit traveling North from I-10 Fwy. and then turn right onto Wilshire Blvd. if coming from La Cienega or left if coming from Fairfax.
Directions from Hollywood or San Fernando Valley
Take Laurel Canyon south crossing over Mulhollond Drive and continue south until after crossing Sunset Ave., Laurel Canyon becomes Crescent Heights. Take Crescent Heights all the way south to Wilshire Blvd. then turn right. The office will be on the left hand side in one or two blocks.
6360 Wilshire Blvd Suite 210
Los Angeles, CA 90048
Parking for the lot next to the building is $7 per hour until 6pm , after which time it is free of charge. During business hours, another option is to park one block north on Orange where there is free 2-hour parking on the south side of the street. Pay close attention to the street signs and make sure that you are not parked in a restricted zone for permitted vehicles only.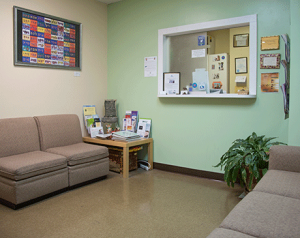 My building has an elevator for your convenience. I share my office with Dr. Benton and the Light Touch Healing Arts Center on the second floor in Suite 210.
Some things you can do to prepare for your treatment include making sure you try to eat something prior to your visit. This will prevent you from feeling faint or light-headed after the session. Also, remember to wear loose fitting clothing if possible, or bring something to change into. Some points are difficult to reach and cutting off your circulation because your sleeves or cuffs are too tight is not an option. If not, no big deal, we have gowns you may use instead. Avoid eating anything that might stain your tongue immediately prior to your appointment. This tends to make diagnosis more challenging for me. Additionally, please do not scrape your tongue on the day of your scheduled visit. If you have a thick tongue coating, I need to see it, otherwise I won't have all the information I need to help you get rid of it. Finally, once you schedule your visit, I will send you your new patient documents. Please complete your intake forms prior to arriving, that way we can make the most efficient use of our time together. I look forward to seeing you!